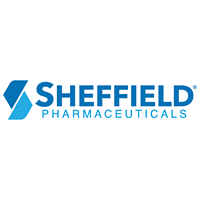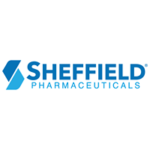 Sheffield Pharmaceuticals, LLC
Sheffield Pharmaceuticals is a Connecticut-based manufacturer and supplier of store brand OTC products to the largest retailers and drug store chains in the USA.
QC Laboratory Manager
At Sheffield Pharmaceuticals, the home of the original Sheffield Toothpaste, we offer exclusive, quality, branded products to promote wellness and relief to our customers. Our wellness and first aid products include a variety of creams and ointments, nasal products, and toothpaste all made in the USA since 1850.
We are currently seeking a quality and customer focused QC Laboratory Manager with experience managing a successful and efficient lab and leading and developing effective teams. Based in our New London, CT facility, the QC Lab Manager is responsible for the management and development of the Quality Control department and will provide leadership to the department to ensure the site meets its objectives with respect to acceptable GMP controls, internal and external customer service, and conformance to budget.
**
Key Responsibilities:
Contribute to strategic planning activities as directed by the EVP of Quality and Product Development;
Provide analytical support to all forms of investigation to include the documentation and reporting to the Quality Unit;
The manager position will be an active member of the Quality unit and assume the duties as a member of the team;
Design and submit for approval all quality systems relating to the chemistry lab;
Conduct regular review and revision of department procedure and test methods in the required frequency;
Training and development of QC Staff members;
Develop and or deploy KPI that align with corporate strategic goals;
All analytical data and reports generated by the chemistry lab;
Provide data for the Annual Reports for commercial products;
Support all current system in the /chemistry lab (ie: stability, process and cleaning validations);
Prepare quotes for billing analytical services;
Other related duties as assigned.
Qualifications:
BS or MS in Chemistry and a minimum of 5-10 years of experience in a supervisory/management position, with at least 4 years of quality experience in the pharmaceutical industry. Quality experience may include QC testing (analytical chemistry), validation and/or method development.
**
Required Knowledge:
Candidate must be able to understand cGMP ICH and USP guidance, direct a quality control group, interact with Sales and Production management; and interact with the Food and Drug Administration. Candidate must have well-developed organizational and time management skills and be able to articulate, receive, and analyze data as requested.
Sheffield Pharmaceuticals is an Equal Employment Opportunity employer. We provide equal opportunity to employees and applicants for employment without regard to race, creed, color, religion, sex, age, national origin, physical or mental disability, sexual orientation, marital or familial status, genetic information, protected veteran status, or other basis protected by law.
Job Type: Full-time