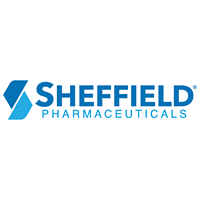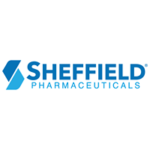 Website SheffieldPharma Sheffield Pharmaceuticals, LLC
Sheffield Pharmaceuticals is a Connecticut-based manufacturer and supplier of store brand OTC products to the largest retailers and drug store chains in the USA.
EDUCATION: High school diploma or equivalent. Associates degree preferred.
ROLE: The Quality administrator is responsible for the creation, issuance and maintenance of all production records, general record keeping within the quality departments as well and managing inventory and outside testing as needed.
RESPONSIBILITIES:
Supervise the daily activities of the administrative assistants as assigned
Creation, Maintenance and Issuance of Production records to Operations Group
Record Keeping
Uniform organization of Quality documentation; numbering and filing system that best promotes organization and retrieval needs.
Participate in Quality Management System design and implementation as it pertains or has been assigned by Quality Managers.
Manage document retention and disposal needs as outline in company procedures.
Support regulatory and customer audits in terms of document retrieval as required
Support customer service and sales in documentation requests as requested.
Provide administrative support to all Quality departments in the form of outside testing and serve as point of contact as required.
Conduct training for additional administrative staff as needed.
Budget Management and reporting to EVP of Quality and Product Development.
Serve as a scribe to document and schedule Quality Unit meetings and generate summary reports for each scheduled meeting.
Support cGMP training. Responsible for following all safety regulations and complying with SOP's, DEP, EPA, OSHA, FDA, and cGMP's while performing duties.
Other assigned tasks as necessary assigned by Management.
JOB REQUIREMENTS:
Five years in Pharmaceutical or medical device industries, two years experience operating in Quality systems of above industries preferred. Candidate must be experienced in excel, word, have strong organization and time management skills. Candidate must have the ability to articulate clearly to team members and contacts outside of t he organization as well as having sound listening skills.
Sheffield Pharmaceuticals is an Equal Employment Opportunity employer. We provide equal opportunity to employees and applicants for employment without regard to race, creed, color, religion, sex, age, national origin, physical or mental disability, sexual orientation, marital or familial status, genetic information, protected veteran status, or other basis protected by law.
Job Type: Full-time