Walk through any major drugstore in the United States, and you're likely to see a similar trend: natural brands are clearly dominating the shelves. This uptick in natural health and beauty product sales is a far cry from the retail landscape of years past—when it was nearly impossible to find high-quality, natural products without venturing out to a small specialty store. Why such drastic change in the market? In order to understand the relationship between retailers and natural products, it is helpful to examine why the natural trend began, how it has developed, and where it is going in the future.
Why did retailers like CVS and Target begin selling natural health and beauty products, anyway? Turns out, much of this sales trend can be traced back to the origins of the "natural" movement. While it is true that certain niche groups of consumers have demanded natural products for the past 20+ years, natural products did not become fully popularized with the general public until the early 2000s. These years witnessed the emergence of different public interest groups and health watchdog organizations. The Campaign for Safe Cosmetics coalition, founded in 2004, was born out of a desire to protect the health of consumers through corporate accountability, legislative advocacy, and ingredient education. Since then, dozens of similar groups have sprouted up with the same common goal: educate consumers about what exactly they are exposing themselves to. As the 2000s progressed, these organizations raised awareness among consumers about the specific dangers of products containing toxic chemicals. Consumers were made aware of the harmful substances present in their existing health and beauty products—cancer-causing parabens, reproductive toxicants, and other unsafe chemicals—and the natural product revolution was set into motion.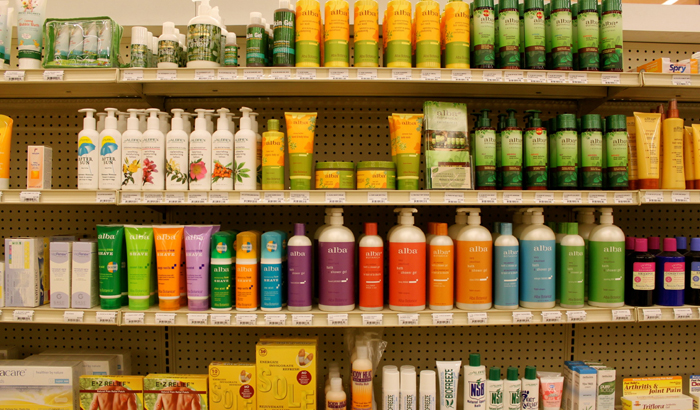 Fast forward to 2017: the retail market for health and beauty products has shifted dramatically in response to the consumer awakening of the early 2000s. Now, shelves at retailers like Target, CVS, Walgreens, and Walmart are flooded with natural health and beauty products. Consumers have their pick of natural shampoos, body lotions, and facial cleansers, just to name a few. , our CEO here at Sheffield Pharmaceuticals, is certainly privy to this shift in the health and beauty products paradigm. He shares, "Today's consumers place high value on the quality, efficacy, and safety of health and personal care products," and he is absolutely correct. The facts are clear—retailers bring in revenue based on consumer satisfaction, and consumers are making their preference for natural health and beauty products known. Circling back to the original question of why retailers are now predominantly choosing to carry natural products, it makes perfect sense: consumers demand it, and retailers supply it.
After contextualizing the beginnings of the natural health and beauty product movement, and then connecting that to present-day retail trends, it becomes easier to understand where this trend is headed in the future. Since learning about the many substances like parabens and other toxins present in their health and beauty products, consumers have voted with their dollar in favor of natural products. Future years will likely see an even higher spike in natural product sales by major retailers. At Sheffield Pharmaceuticals, we are aware of this trend, and we are thrilled to continue meeting our customers' demand for natural, healthy products.