Sheffield Pharmaceuticals Announces Annual Merit Scholarship Award
June 24th, 2016
It is with great pleasure that the Sheffield Pharmaceuticals Contribution Committee has selected this years Annual Sheffield Pharmaceuticals Merit Scholarship awardees.
Goodness Adekoya, Joela DePass & Isis Torres Nunez have been awarded this years scholarship.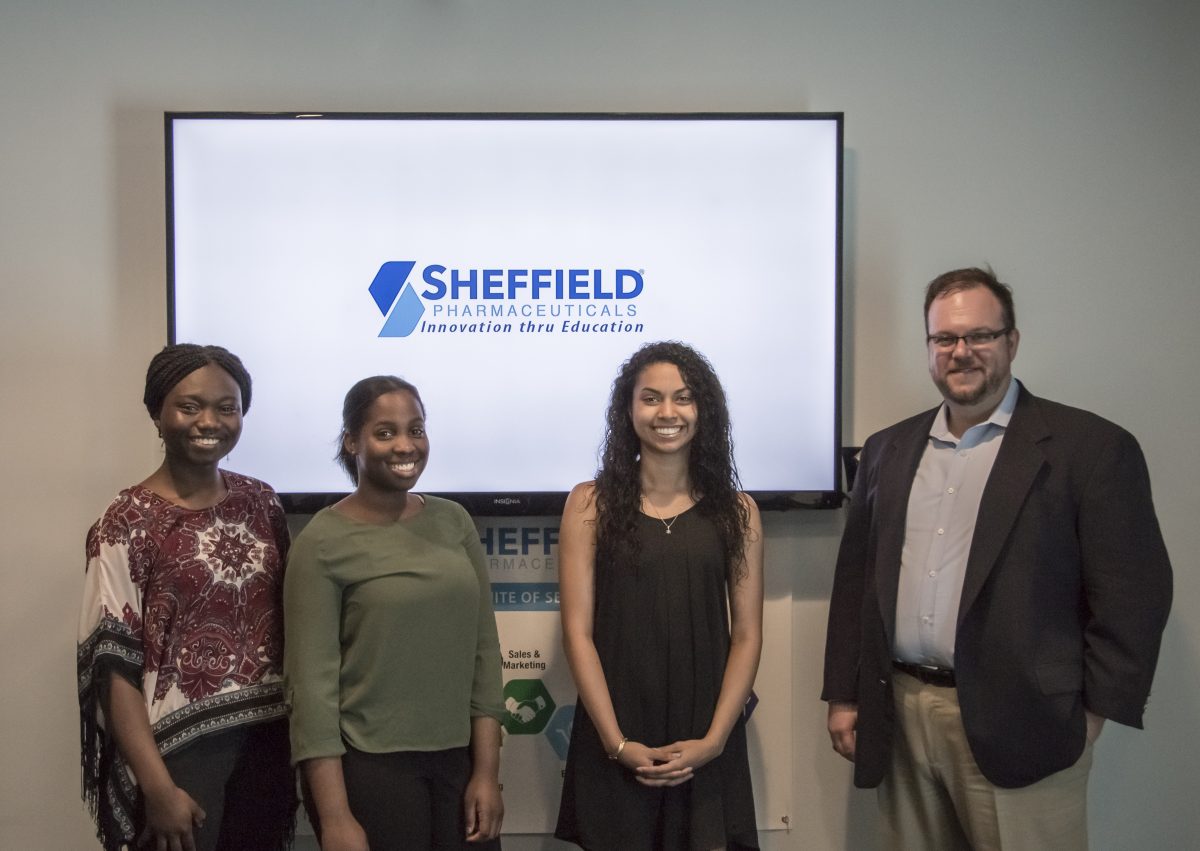 The Merit Scholarship Committee met on March 24, 2015 recommending these three students for the scholarship of $500.00 each. The Sheffield Pharmaceuticals Merit Scholarship awardees were selected on the basis of academic merit and financial need. The one year scholarship of $500 can be used to help offset the costs of tuition, fees, books, and room and board.
Sheffield created the Scholarship fund in 2010 to give financial assistance to a student who otherwise would not be able to continue their education due to a lack of sufficient funds. This scholarship is used towards the student's continuing education. Sheffield Pharmaceuticals works with Higher Edge, whose mission is to guide low-income and first-generation students through enrollment, retention, and graduation from college by providing the support and resources needed for success.
Jeff Davis, Sheffield's President and Chief Operating Officer stated, "Sheffield believes that education is the one of the key drivers that creates opportunity for today's youth. Our commitment to Southeastern CT, as one of the few manufacturers left in the area, is to provide opportunity for the 175 individuals working here, their families, and our community. I remember well, when I was working to put myself through college, how even a modest amount of financial assistance made a big difference. We hope that Sheffield's Scholarship helps these students realize their dreams. "
Sheffield Pharmaceuticals
Sheffield Pharmaceuticals produces over 100 OTC health care products and cosmetics. Sheffield distributes to over 70,000 stores globally. For our contract manufacturing customers, and joint ventures, our value-add can include more than manufacturing, as we provide a Suite of Services including: sales to 70,000 stores, marketing plans, formula refinement in our labs, development from concept to execution, fulfillment & logistics, chemicals procurement, FDA/EPA regulatory expertise, and even investment. We employ 175 in New London, CT.
Higher Edge
Founded in 2011, Higher Edge is a community-based organization dedicated to providing New London's historically underserved low-income and first-generation students with access to consistent support and resources in their pursuit of higher education.