Sheffield Pharmaceuticals Invests $12 Million in Infrastructure
By Michal Christine Escobar, Store Brands magazine
Read the full story here from StoreBrands.info
The company purchased a new fulfillment center and new machinery.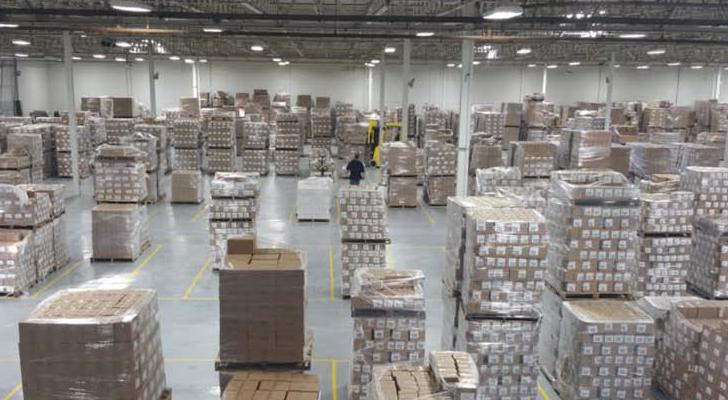 Sheffield Pharmaceuticals, a New London, Conn.-based manufacturer of store brand over-the-counter products, including creams, ointments, nasal sprays, first aid products, oral care products and more, said it recently invested $12 million dollars in the company.
To begin with, Sheffield purchased a 136,000-square-foot fulfillment center in Norwich, Conn., to house its finished products and components because the company "was busting at the seams," said Michael Clark, senior director of product strategy and branding for the company. After moving the finished product and components to the fulfillment center, Sheffield doubled its manufacturing area which allowed the company to invest in new machinery.
Sheffield's new machinery includes an automated liquid plugger, filler and capper for 0.5- to 4.0-ounce bottles; a packette machine for liquids, creams and ointments; three new cartoners that will automate tube insertions and have the ability to insert coupons and product information into the cartons; and a renovated saline nasal spray production line. With the new machinery, Sheffield is able to double and, in some cases, even triple its line speeds, lower its overhead and offer higher quality products with less human intervention. Additionally, the new machinery allows the company to offer competitive pricing that is comparable to overseas manufacturers while employing American workers.
"We were dealing with a lot of competition from overseas manufacturers," Clark said. "But we wanted to keep supporting American jobs. So we automated a lot of processes. However, we did not reduce our employee count. When necessary, we relocated workers to different departments."
Currently, 25 percent of Sheffield's employees work in research and development or quality assurance/quality control. With so many employees in these two departments, the company is better able to invest in store brand product development for its retailer clients, Clark noted.
"Sheffield Pharmaceuticals is trying to be a strategic partner for retailers," he added. "We want to solve our customers' private brand problems. This investment in the company will help us to do just that."
By Michal Christine Escobar, Store Brands magazine
About Sheffield Pharmaceuticals
Sheffield Pharmaceuticals is one of the nation's fastest growing manufacturers of over-the-counter (OTC) products to retailers and drug store chains. Sheffield produces over 100 different formulas, ranging from prescription and OTC health care products to cosmetics, and distributes to over 70,000 stores globally. From product development, to packaging design, to the final manufacture, Sheffield has the knowledge and expertise to take a product from concept to market smoothly and efficiently.
For contract manufacturing customers and joint ventures, Sheffield's value-add can include more than manufacturing. Sheffield can provide a suite of services, including sales and marketing plans, formula refinement in our R&D facilities, product development from concept to execution, fulfillment and logistics, chemicals procurement, and regulatory expertise. The company is dedicated to providing the highest quality service and products to our customers in strict accordance with all FDA (cGMP) regulations and procedures. Sheffield employs 175 in New London, CT.