Dear valued suppliers,
Sheffield Pharmaceuticals recognizes that strong partnerships with suppliers are critical to Sheffield's success.
Without a collaborative, mutually beneficial relationship with our suppliers, Sheffield cannot optimally serve our customer's needs. We feel it is critically important for all our supplier partners to understand Sheffield's strategy for growth, our challenges, and our goals.
To that end, Sheffield Pharmaceuticals will be hosting our third annual Supplier Summit from January 29-30, 2020 at the Mohegan Sun Casino in Uncasville, CT.
This Summit will give our Suppliers a top level overview of what is happening at Sheffield Pharmaceuticals.
It will give each supplier an opportunity to meet with Sheffield's Executive Team and specific groups within the company to understand our challenges, discuss and promote new product ideas, propose improvements, cost saving ideas and more. It will also give our suppliers a deeper view of Sheffield's' needs going forward and how your company can be a part of this exciting new phase of our growth.
The Summit will start with a cocktail and networking hour followed by dinner in the Mohegan Sun Cabaret Theatre. A presentation by our President & CEO, Jeff Davis, will give a high-level overview of Sheffield Pharmaceuticals, our challenges, our successes and our strategy to continue our growth into the future.
The evening will continue with live music courtesy of the Jim Kweskin & Band.
The next day will be a series of scheduled meetings. Each supplier will have time to meet individually with several key groups at Sheffield including members of the Executive Team, New Products and R&D, Branding, Sales, Quality, Operations, Finance, Logistics, and Purchasing.
When not in a scheduled meeting, the Mohegan Sun Casino offers you a wide variety of entertainment and shopping. The surrounding areas outside the Mohegan Sun Casino provide everything from Whaling ships & Dinosaurs to unique shopping experiences.
Space for this event is limited, reserve your spot now.
Make Reservation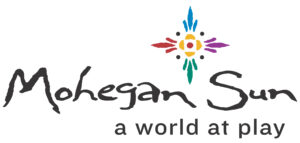 $550 Attendee Package*
Mohegan Sun offers some truly unique places to conduct business and is one of the world's most amazing destinations with some of New England's finest dining, hotel accommodations, retail shopping, live entertainment and sporting events.
The Summit will begin on Wednesday, January 29th with a cocktail & networking hour. Formal dinner with live music in the Mohegan Sun Cabaret Theatre will conclude the evening. Hotel accommodations for the night of January 29th are included.
The summit will continue on Thursday, January 30th with breakfast and your series of scheduled meetings, lunch and breaks. Each supplier will have time to meet individually with several key groups at Sheffield.
Deadline for registration is 1/08/2020
Make Reservation
*Additional Hotel Accommodation days must be arranged directly through Mohegan Sun. Sheffield Pharmaceuticals is not responsible for the safe keeping of equipment, displays, supplies, written material, or any other valuable items left in rooms, conference areas, or exhibit areas. No refunds.
About the Event
TARGET AUDIENCE:
Corporate Executives
Sales & Marketing Managers & Branding Professionals
New Product Development
Purchasing Professionals
Operations & Logistics Managers
Finance Professionals
ACTIVITIES
Executive Presentations
Strategy Sessions with Key Business Units
Interactive Problem Solving Meetings
Networking Cocktail Hour
Formal Dinner & Hotel Accommodations included
BENEFITS
Network with Sheffield's Executive & Senior Management Teams
Discuss and Identify Solutions for Mutual Growth
Promote New Product Ideas and Proposed Improvements
Event Sponsorships Available to Provide Greater Corporate Exposure
Mohegan Sun Casino & Resort
When you want to get closer to world-class performers, pull up a seat in The Cabaret Theatre. With 400 seats and an intimate atmosphere, The Cabaret Theatre brings you face-to-face with some of the biggest names in entertainment, including Tony Orlando, Port Chuck and Frank Sinatra Jr.
Visit the Mohegan Sun Cabaret Theatre page for more information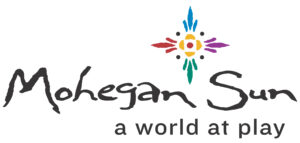 As a premier destination worldwide, Mohegan Sun includes:
More than 300,000 square feet of gaming excitement within three casinos – Casino of the Earth, Sky & Wind, including smoke-free areas
Two luxury hotel towers with a total of 1,563 rooms
Two world-class spas
The Shops at Mohegan Sun, a 130,000 square-foot retail shopping experience
Over 40 restaurants, bars and lounges
Three entertainment venues including a 10,000-seat Arena, a 350-seat Wolf Den and an upscale, edgy comedy club

More than 275,000 square feet of meeting and function space
A professionally-managed business center
10,000 square-foot indoor pool
A 17,500 square-foot outdoor sun terrace
3-story crystal mountain
A 55-foot indoor waterfall
An electrifying water wall
Guest Room Accommodations
Standard guest rooms are included with the Attendee Package* and offer either 2 queen beds or 1 king bed (upon request). Room requests such as King, Double, Smoking and Non-Smoking are based upon availability and are not guaranteed. Mohegan Sun will make every effort to accommodate requests. Please contact Sheffield on these requests to your package.
Maximum Room Occupancy
Maximum occupancy is four persons.
Check-in & Check-out times
Check-in time:
Monday – Saturday, 4:00 p.m.
Sunday, 5:00 p.m.
Check-out time:
Room Amenities
High-speed internet access
Complimentary valet and self-parking
Access to fitness center (24 hour with guestroom key)
Access to pool
In-room bottled water
In-room coffee and tea
Local daily newspaper
FAQ's
*ADDITIONAL HOTEL ACCOMMODATION DAYS MUST BE ARRANGED DIRECTLY THROUGH MOHEGAN SUN. SHEFFIELD PHARMACEUTICALS IS NOT RESPONSIBLE FOR THE SAFE KEEPING OF EQUIPMENT, DISPLAYS, SUPPLIES, WRITTEN MATERIAL, OR ANY OTHER VALUABLE ITEMS LEFT IN ROOMS, CONFERENCE AREAS, OR EXHIBIT AREAS.
Sponsorship Opportunities
Sponsorship opportunities for the 2020 summit are available
Event Inquires
For Registration, Hotel Accomodations & Sponsorship Opportunities Inquiries
Please contact:
tina.nebiolo@sheffieldpharma.com
Tina Nebiolo
Sheffield Pharmaceuticals
170 Broad Street
New London, CT 06320
Phone: 1 (800) 222-1087 x 2209